Yony Live! Album Release Party: More Truth in Fiction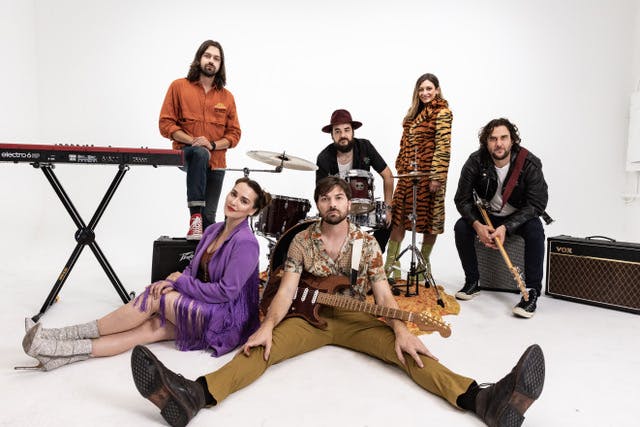 The idea of Yony began in 2017 when Mike Cionni self-released an 8-song collection entitled Yony: The Album. After trying and failing to assemble a live group with his sister, Meghann Cionni, and longtime friend Jim Berkenkamp, Mike went back into the studio to record Automatic Thoughts, the 6-song EP. In 2019, Yony went back on the live circuit with new members Alex Zudin and Michelle Maret. Things were looking good until 2020... In the pandemic lockdown, Mike penned a new collection of songs that dealt with the frustration and confusion of modern living. Together with their friend and drummer Dustin Hackworth, the sextet hashed out 11 songs that would become More Truth in Fiction.
Join Yony in celebration of their second full-length release, More Truth in Fiction. The indie-rock sextet will be playing the songs from their new album, along with several favorites from way back when.
Buy Tickets at:
https://www.exploretock.com/bergamotcafe/event/private/0d13572f-2cd3-4f1f-9629-99902be8820a